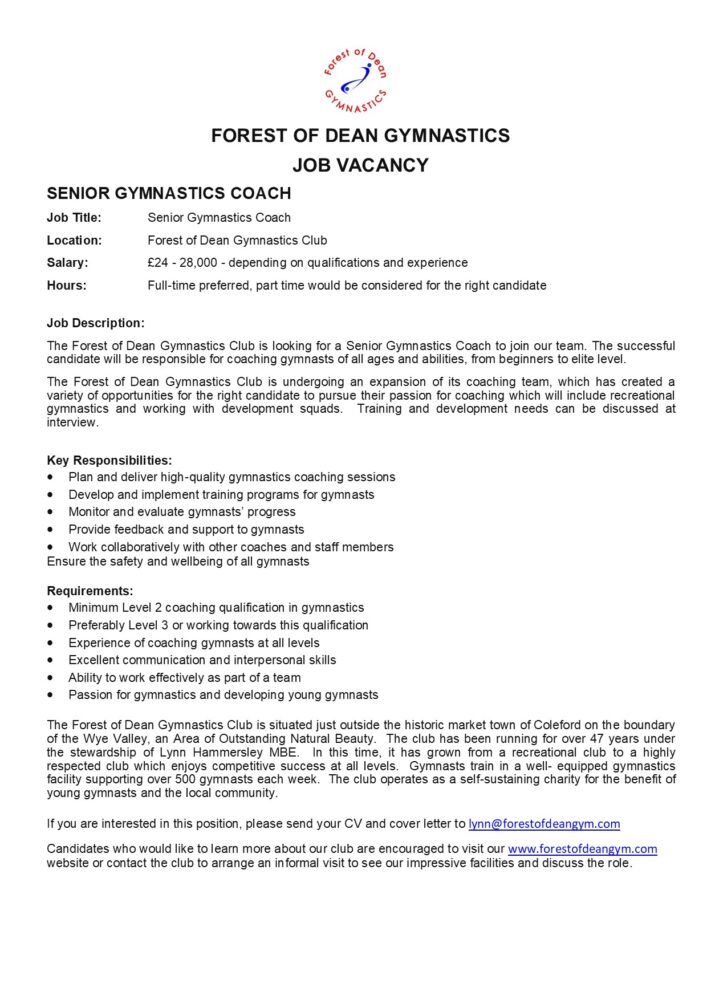 Job Vacancies
PART TIME FITNESS INSTRUCTORS
We require a reliable Level 2 or 3 fitness instructor for 2 shifts a week.
Do you also enjoy running fitness classes? Could you offer Yoga or Pilates? If so then send us your C.V.
We always welcome enquiries from instructors looking for part time work.
LEVEL 2 MEN'S & WOMEN'S GYMNASTICS COACHES
We are keen to find a Level 2 Men's Gymnastics Coach for our boys' squads. This is a part time position, currently 4 hours a week but this could grow. As a friendly, forward looking club we are keen to offer opportunities to more boys and to add new development squads. If you are a Level 1 coach but are keen to progress we would love to hear from you.
We also need a General coach to assist with recreational classes to allow us to expand. Coaches must have a friendly personality, be passionate about gymnastics and love working with children. You may be an ex -gymnast who would like to train as a coach.
Give us a call if you are interested.
Reliability is essential as we run a range of busy classes and have many children wanting to join.
Our excellent facility and keen, friendly, committed team of coaches make this a very successful and happy club.
If you are a qualified coach or are interested in any of the vacancies above then contact us on 01594 833393 or email lynn@forestofdeangym.com