Schools Gymnastics
Living in a rural area we recognise the problems that smaller schools may have in delivering National Curriculum gymnastics.
We know that many do not have a gym or hall large enough to teach gymnastics. We have therefore developed a programme that enables schools to bring year groups to this large specialised centre for an hour's gymnastics each week throughout the term.
Our BGA qualified coaches work with your teachers to give an hour's gymnastics activity. Encompassing National Curriculum guidelines children are given the opportunity to learn new skills safely and to use apparatus such as the sprung floor, springboards, boxes, balance beams, bars and trampoline.
The structured programme enables teachers and children to learn about gymnastics together.
Schools usually bring each year group for half term blocks of 6 sessions. This popular programme is booked well in advance but we do try to accommodate new requests from schools.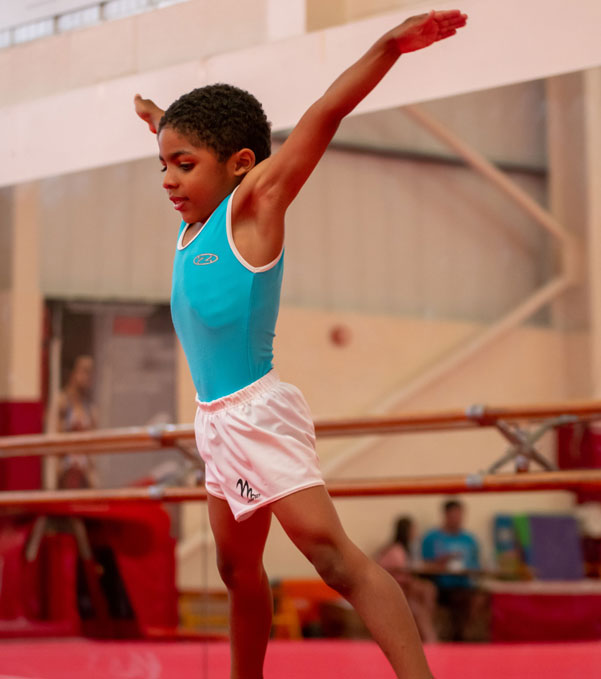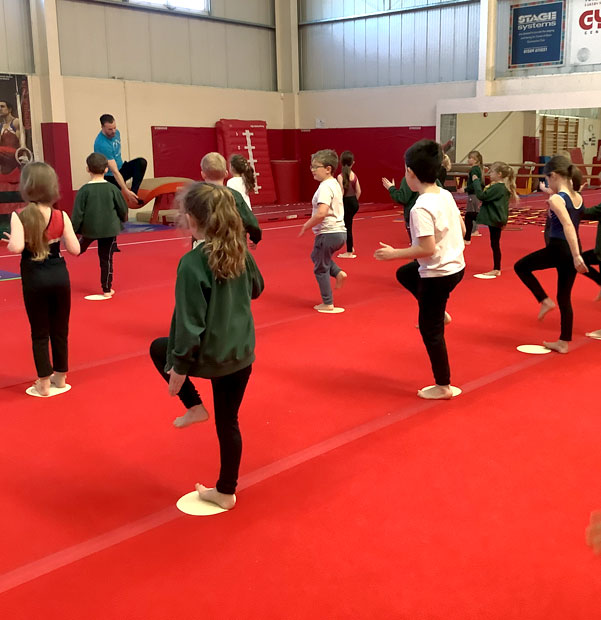 Primary Schools Championships
This competition is usually held in March each year. It is open to all Forest of Dean Primary Schools and aims to stimulate an interest in gymnastics.
No previous gymnastics experience is necessary as set routines are provided to help non-specialist teachers or assistants teach the simple routines to groups of children within a lesson or after school club. The competition is set at 5 levels to enable each to compete with others of their ability. It also enables gymnasts training in the sport in specialist gymnastic clubs to represent their school.
Levels 1 & 2 For the total beginner and slightly more able child
Level 3 For older children, school gymnasts or recreational gymnasts in gym clubs
Level 4 For competitive gymnasts training over 4 hrs a week in gymnastic clubs
Schools entering 3 children or more, in at least 2 different levels are entered to compete for the 'Forester Shield'.
To find out more call us on the number above.
We can offer:
Weekly National Curriculum based gymnastics lessons at the Gymnastics Centre ( Half term blocks of lessons)
Experienced, qualified coaches
A large purpose built Olympic gymnasium with full apparatus
Changing facilities
Advice to your staff
One off sessions for special events
Forest Primary Schools competition
INSET courses e.g. Safety in the gym, safe supporting of skills, use of apparatus.